Here's the latest weekly DRG STYLE INDEX ranking, a round-up of the brands currently buzzing on my radar…
1. SHINOLA BAGS GET A BIGGER FOCUS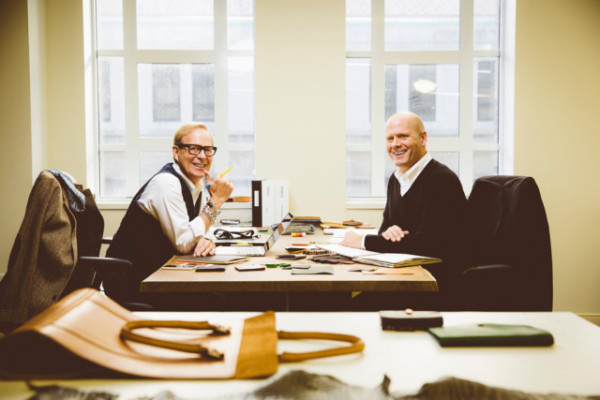 Somehow I missed the memo that Richard Lambertson and John Truex had parted ways with Tiffany. The handbag designers are now co-design directors of leather accessories at Shinola, where WWD reports that leathergoods (which currently make up 10% of sales) are hoping to take a bigger brand focus.

2. L'OREAL PARIS SIGNS SIR JOHN
Aaaand the latest new bold-face make-up artist to sign to a brand is… one I've never heard of before. Sir John is Beyonce's MUA and has just signed to L'Oréal Paris, where he will work on product development and adding a "cool, modern, digital" approach to the company's upcoming launches, according to Vogue.com. (And no, that's not Beyonce in the pic but Google Images didn't have a lot to choose from…)

3. TIFFANY'S FRANCESCA AMFITHEATROF PROFILED IN THE NEW YORK TIMES
I loved reading this profile of Tiffany's design director, Francesca Amfitheatrof in the New York Times. She discusses "dull" good taste, creative experimentation and her friendship with Alexander McQueen: "Whenever I face a problem in the studio, I hear Lee in my ear. It's him saying: 'Push it, Francesca. Push it! Do more!' "

4. LANCOME LAUNCHES 80TH ANNIVERSARY DIGITAL PLATFORM
Lancôme has gone for a playful idea to celebrate its 80th anniversary. To help engage younger fans, it has launched You Are Lancôme, a fun micro-site in which users can upload self portraits and have them decorated with cute illustration 'stickers'.

5. UNITED NUDE MAKES 3D PRINTED SHOES
Things have been quiet on the 3D printing side until now. United Nude, which has always been ahead of the curve with its architectural-looking foorwear, has collaborated with 3D SYSTEMS and five leading architects and product designers on a project for Milan's Salone del Mobile. The United Nudes Re-Inventing Shoes project, takes a look at how 3D printing can work in shoe design, with envelope-pushing creations from designers including Zaha Hadid and Michael Young (above). Each design is apparently fully-functional, and available to buy in a limited run of just 50.
WORDS: Disneyrollergirl/Navaz Batliwalla
IMAGES: Shinola via Andrew Redington/Getty Images; Francesca Amfitheatrof via Christopher Sturma/New York Times