Sixties, sixties, sixties, sixties. Sick of them yet? Well get used to it, because it's all you'll be hearing about from now until eternity. The '60s is the big fashion story for ss13 (ref Louis Vuitton, Marc Jacobs, Prada and Moschino for starters) and there's already a rich well of original inspiration to draw from in the new books, films and exhibitions launching right now …
VIDAL SASSOON – OUT TAKES
Did you see Vidal Sassoon The Movie last year? Touching, inspiring and beautifully art directed by Steve Hiett, the linear graphics throughout will be cropping up again for ss13. There's also an accompanying Rizzoli book (Vidal Sassoon: How One Man Changed The World With A Pair of Scissors) and now, you can also see some of Hiett's artwork and photography at Somerset House. The exhibition Out Takes has just opened in the Courtyard Rooms, South Wing. It's free and runs until 28th October.

QUANT BY QUANT
There's nostalgia and there's loving 60s London for what it was – a time of bold creativity and incredible pioneering spirit. Not strictly new, Quant By Quant was first published in 1966 but an updated version of this highly readable autobiography has just been reprinted by V&A Publishing. This is a great history lesson on how people ran fashion businesses back in the day, with Quant's entertaining recollections peppered with lots of 'frightfully's and 'splendid's. Available here.
MR FREEDOM – TOMMY ROBERTS: BRITISH DESIGN HERO
One of the most colourful characters of the 60s (and let's face it, who wasn't a colourful character? Maybe they were compensating for all that mod monochrome), Tommy Roberts was not so much a designer as a brand-builder and creative director whose pop-art aesthetic continues to stamp its imprint. (If you're currently loving all the cartoony-comic-books graphics around, this is where it all began.) Mr Freedom by Paul Gorman is one of those books you'll keep going back to, full of archive imagery and history-defining anecdotes. I love the one about a 1970 YSL collection being (allegedly) based on Mr Freedom's stars and hearts motif after Paloma Picasso took to wafting around Saint Laurent's atelier in the gear. And how Disney, after once collaborating with Mr Freedom and seeing how successful Disney fashion could be, took to producing its own merchandising division. The rest is history of-course…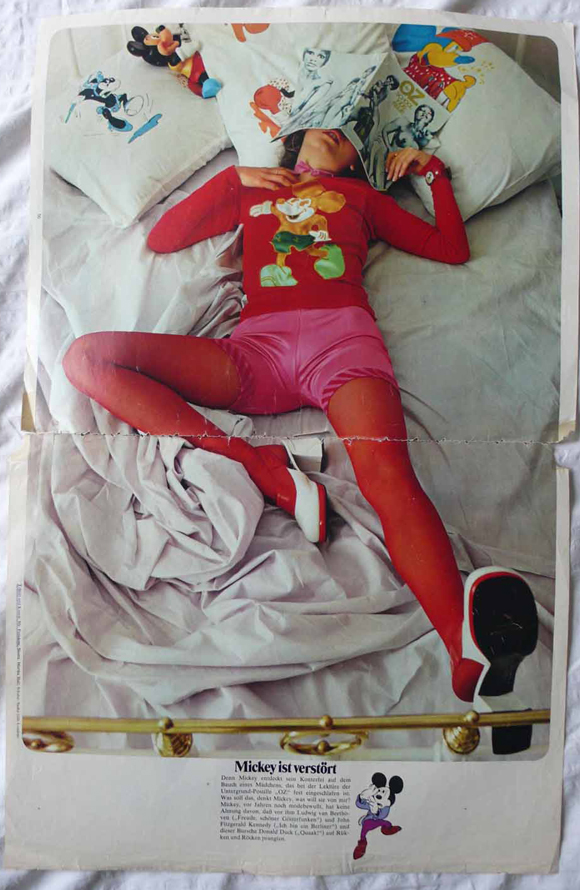 DECADES: A CENTURY OF FASHION
Helping to make sense of our constant regressing to the 60s, 50s, 80s and even 90s, vintage fashion authority Cameron Silver has just published his book, Decades. Talking us through 20th century style from his own expert point of view, this promises to be a witty education in fashion history. (I haven't read it yet but if Silver's blog is anything to go by, I have no doubt it will deliver). FYI, Silver will be in conversation with Sarah Mower (and signing copies of the book) this evening at the Bloomsbury Institute. Info here.