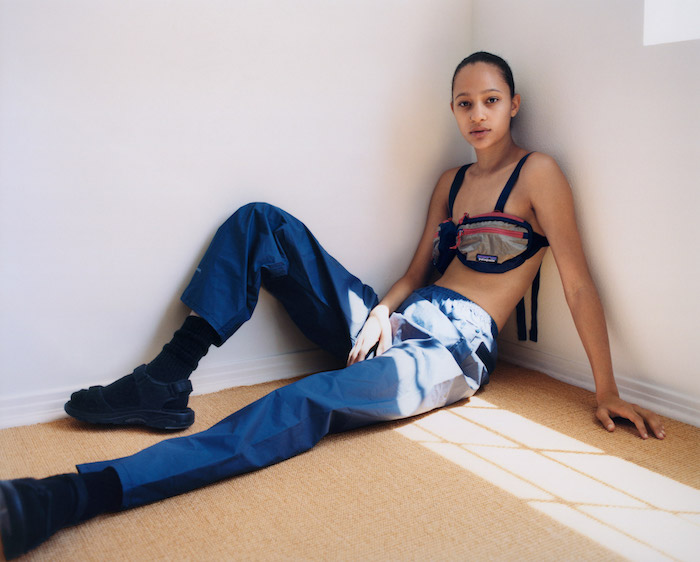 I just picked up my copy of the much-feted Vogue Italia illustrated issue. The idea is that by having all the fashion editorials illustrated, rather than expensively shot on location, not only would Vogue Italia lighten its carbon footprint, but the money saved would be donated to help restore the Fondazione Querini Stampalia in Venice, recently damaged by the floods. While some considered this a cynical greenwashing gesture, I think every little helps. Plus I love fashion illustration (even more so, magazines without pesky coverlines!).
But for a more in-depth fashion magazine that's spotlighting creative sustainability, look to More or Less magazine. This biannual (by the former creative director of Vogue) harks back to 80s-early-90s era British magazines who frequently featured customised, vintage and made-from-scratch pieces in their editorials.
I grew up on 80s i-D and that was the era of London styling legends Judy Blame and Ray Petri. While designer clothes were definitely featured in shoots, they would often be subverted and customised or mixed with found-in-a-skip detritus and army surplus basics. Yep, the days before 'luxury' took over the world…
In that spirit, More or Less has spotlighted the work of accidental designer Nicole Mclaughlin (above and below). While working full time at Reebok, McLaughlin also moonlights as an artist-designer, cutting and pasting vintage sportswear and its components into witty new pieces. I love the tongue in cheek practicality of these travel kit waistcoats and garden bag shoes, with their nods to 80s-era Martin Margiela. Read more here and if you like what you see, look out for More or Less on the newsstands.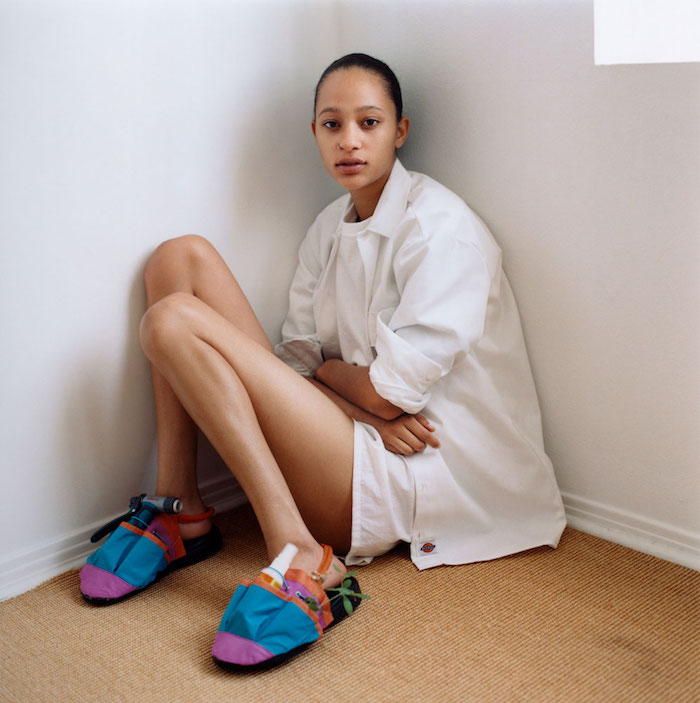 WORDS: Disneyrollergirl / Navaz Batliwalla
IMAGES: Zoe Ghertner for More or Less magazine
NOTE: Some posts use affiliate links and PR samples. Please read my privacy and cookies policy here
CLICK HERE to get Disneyrollergirl blog posts straight to your inbox once a week
CLICK HERE to buy my book The New Garconne: How to be a Modern Gentlewoman