Spring is my favourite time for beauty discoveries, I like all the complexion-enlivening unguents that come along and the coral-to-tan colour palettes. There are some big launches coming up later (Glossier is finally coming to the UK!) but here's what's on my radar at the moment…

1/ JASMINE ON MY MIND Fragrance and skincare-wise, everything seems to be infused with jasmine right now. Chanel has released a new limited edition jasmine facial oil based on an original formula created by Gabrielle Chanel back in 1927 (below, £97, launches in the UK on 15th April) and the new Cire Trudon 'Madurai' candle is a blast of warm Indian air redolent of ceremonial flower garlands. My go-to moisturiser, Decleor Intense Glow Awakening Cream contains jasmine absolute to restore and nurture winter-tired skin, while Romilly Wilde's excellent (but extra expensive) Light + Energy Serum Cleanser is jam-packed with jasmine, neroli, rose and sandalwood. It's £54 but you're paying for the purest non-synthetic ingredients.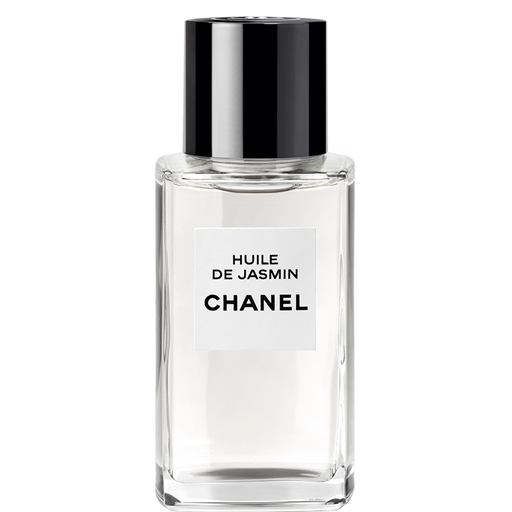 2/ KJAER WEIS THE BEAUTIFUL OIL I finally got to try some Kjaer Weis products which so far are living up to the hype. These too are extremely pricy (I was sent press samples) but so beautiful to look at and use. The cream blush in Precious (£40) is my favourite, a super-melty texture in a very cool metal compact. The Beautiful Oil (£180), is a blend of highest quality olive oil, jojoba oil, almond seed oil and rose hip oil with super-healing ingredient Dioscorea Batatas which has never been used in skincare before. The oil can be used as a moisturiser or a primer as well as a hair and body oil. I only have a teeny sample bottle but I'm making it last!


3/ DR HAUSCHKA'S MAKE-UP MAKEOVER Still on a positive beauty tip (i.e. organic or natural-focussed ingredients), there's big news from Dr Hauschka. This year is its 50th anniversary and it's celebrating by overhauling its make-up with a new 83-piece collection that just launched last month. It includes lipsticks, foundations, concealers, powders, a blush duo and lots of eye essentials. It's a huge step up looks-wise from what came before. Although I did love my trusty old powder compact, the new packaging looks and feels so much more luxe (I'm getting By Terry vibes). So far, I've tried the foundation which I love (natural-looking coverage that blends easily), although the shade range is limited to seven for now with more shades to come. Lipsticks are also great – 'Camellia' is the perfect MLBB* shade. The new make-up line is currently available from Dr.haushka.com and Whole Foods.

4/SPRING SCENTS On the fragrance front, there are three new eau de rose colognes incoming from Aerin. I think Garden Rose is going to be the one for me – light, green and slightly musky. Closer to home, Lyn Harris at Perfumer H has just released her new summer scents including Driftwood (a unisex sounding blend of leathers, juniper wood and spices in a divine periwinkle glass bottle) and Powder (a heady oriental that's so not me but the turkish delight coloured bottle is v tempting…).


5/ OH VALENTINO! The Valentino lipstick minaudieres have landed in store. I badly want one and actually held one in my hand at the Karla Otto press day last week. Although it didn't have any lipstick in it which was a bit of a swizz (but it was still fabulous nevertheless)…


6/ THE ORDINARY FOUNDATION I still haven't tried any The Ordinary products but the new foundation sounds like the one thing that will remedy the situation. It already has a waiting list of 25,000 but the reviews so far are glowing. There are two formulations, one lightweight serum texture and one more pigmented and each costs less then your lunchtime meal deal. It launches mid-April – sign up for alerts here.


7/ OMOROVICZA CLEANSER I've been mostly using my Omorovicza Moor Cream Cleanser for the morning cleanse. It's an unusual clay-like cream cleanser, with a zingy mint-meets-lavender scent (from the decongesting essential oils) but is extremely mild. I tried a sample size late last year before it was released this Spring but I now have the full size 150ml tube and I'm loving it. Buy it at Cult Beauty.

8/ KAREN WALKER X MAC Slightly gimmicky but cute, Karen Walker has teamed up with MAC to promote her new eyewear. The 'Eyeshadow' collection features coloured lenses in three silhouettes – round, aviator and a modern cat eye – that don't block heavy rays but instead let you wear your sunnies indoors or on cloudy days more for self expression, as you would make-up. In the campaign images, the eyewear is teamed with bold MAC matte lipsticks from the Colour Rocker line.


9/MATTIFY ME Ree was raving about the Murad Matteffect Blotting Perfector to me at an event this week and I've just seen British Beauty Blogger post about it too. I currently use Estée Edit Pore Vanishing Stick for de-shining which works a treat but this looks excellent too. It uses marshmallow powder to absorb oil and sebum but not water, so it won't dehydrate the skin.

10/HIGH IMPACT LIPS However many new lipstick formats appear, I will always prefer my lip product in a bullet. Is that a generational thing I wonder? Estée Lauder's new Pure Color Love lipsticks (£19) come in three formulations and a kaleidoscope of deeply-pigmented reds and pinks (go for Rebel Glam if you love an unapologetic pink). They're infused with a cocktail of fruit oils – Pomegranate, mango and acai – although the ultra matte is still quite drying so keep a hydrating balm on standby.

NOW CLICK BELOW TO SHOP THE POST…


*my lips but better
WORDS: Disneyrollergirl/Navaz Batliwalla
IMAGES: Disneyrollergirl; Chanel; Kjaer Weis; Aerin; Valentino; The Ordinary, Karen Walker
NOTE: Some posts use affiliate links and PR samples. Please read my cookies policy here
CLICK HERE to get Disneyrollergirl blog posts straight to your inbox once a week
CLICK HERE to buy my book The New Garconne: How to be a Modern Gentlewoman
Save
Save
Save
Save