It's really quite remarkable that the British Fashion Council and the Council of Fashion Designers of America have joined forces to outline a new future fashion system.
The key is a slower system, that's fairer for designers (less relentless churn and burnout) and press (fewer fashion weeks to attend), as well as better for the environment (an overall reset on consumerism). The 'reset' suggests going back to only two collections a year, easing up on the pre-collections that arguably accelerated the pace of consumption during the last few years (here's my pre-coll for dummies explainer from ten years ago).
In particular it seems to be singling out the social media driven Cruise shows staged by the likes of Chanel, Vuitton, Dior and Gucci in far flung locales. Fashion click bait if you will, designed for marketing and clout and resulting in ever extravagant wastes of eco-resources.
I honestly think this is a great idea but it remains to be seen if the French and Italians play ball. While we all like to hope we're in agreement on the damage to the planet, in a time of financial crisis we might also realise that the bottom line rules everything else.
Here's the letter we all received this week…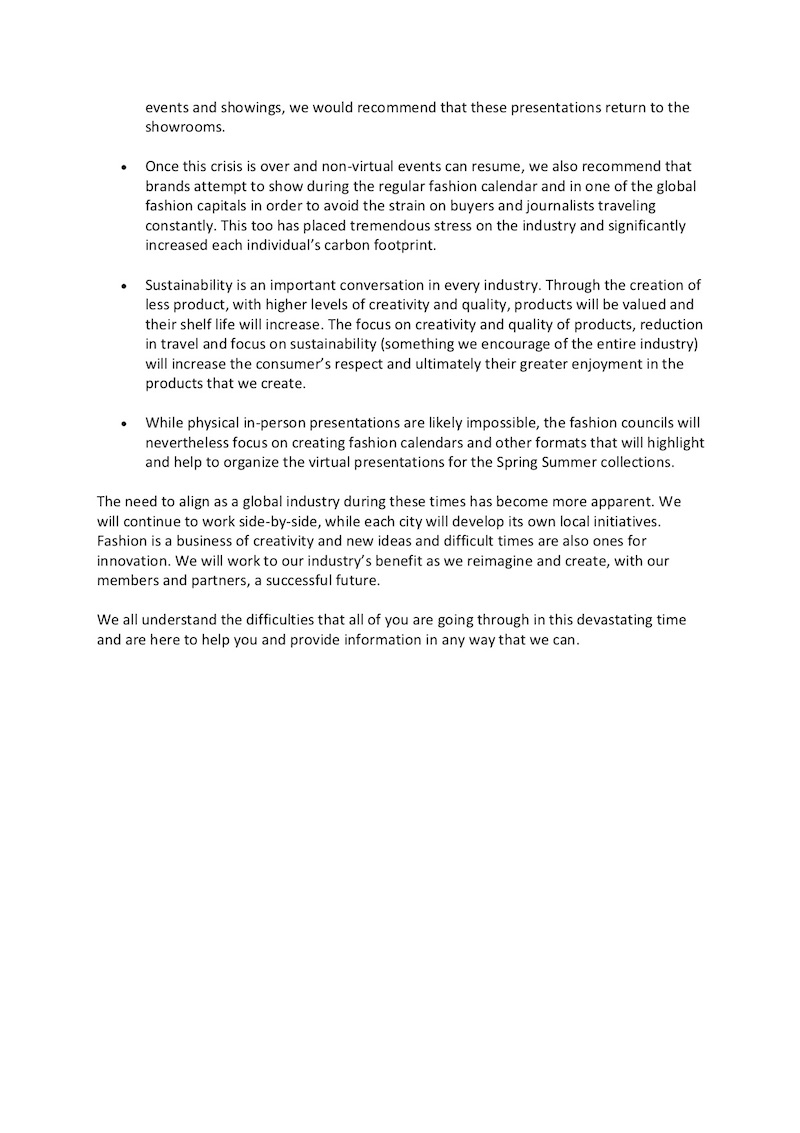 WORDS: Disneyrollergirl/Navaz Batliwalla
MAIN IMAGE: Style Du Monde
NOTE: Most images are digitally enhanced. Some posts use affiliate links* and PR samples. Please read my privacy and cookies policy here
CLICK HERE to get Disneyrollergirl blog posts straight to your inbox once a week
CLICK HERE to buy my book The New Garconne: How to be a Modern Gentlewoman