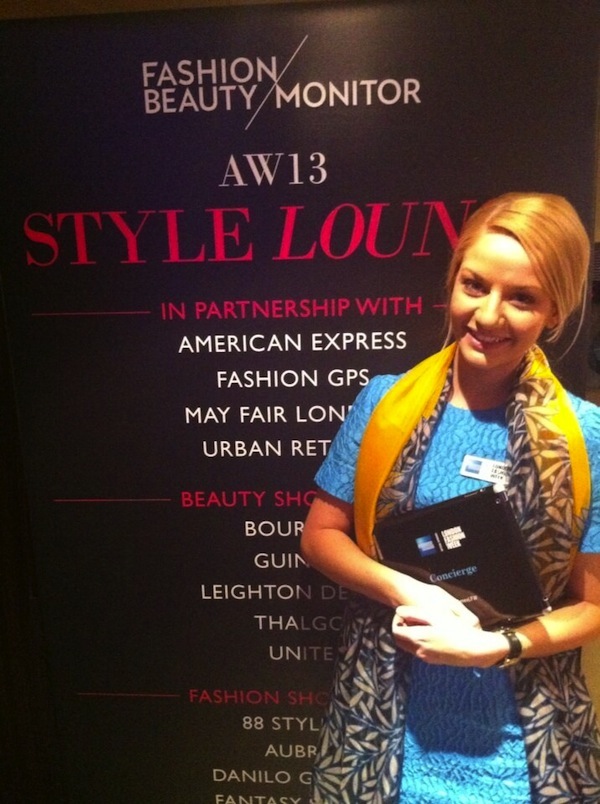 Forget the press office, there's a far more relaxing way to fill the gaps between shows at LFW. I've been working with Amex to experience all they have to offer at Fashion Week, and away from Somerset House, their Fashion Insider fixers have also set up base at the Fashion Monitor Style Lounge. What's the Style Lounge? It's one of a number of pampering suites that seem to have popped up over the last two seasons, designed to add some much-needed TLC to ease the hectic LFW whirl.
At Fashion Monitor's Style Lounge at the May Fair hotel, beautifiers from Urban Retreat at Harrods are on hand all day to give massages, manicures and makeovers, while fashion press enjoy a drink, a snack and recharge their mental (and physical) batteries. In particular, this is a handy haven for overseas editors who can catch up with the Amex Insiders mid-mani, to confirm show times and locations (or even arrange dinner at that impossibly popular restaurant at a moment's notice). It's all very, very relaxing and jolly good fun…
The Manolo Blahnik-designed window of the May Fair hotel

Pre-show primping

The lovely Caroline Sims did Tallia Storm's make-up…

Manolo-themed cocktails…

How inviting does this look?

THIS POST IS SPONSORED BY AMERICAN EXPRESS