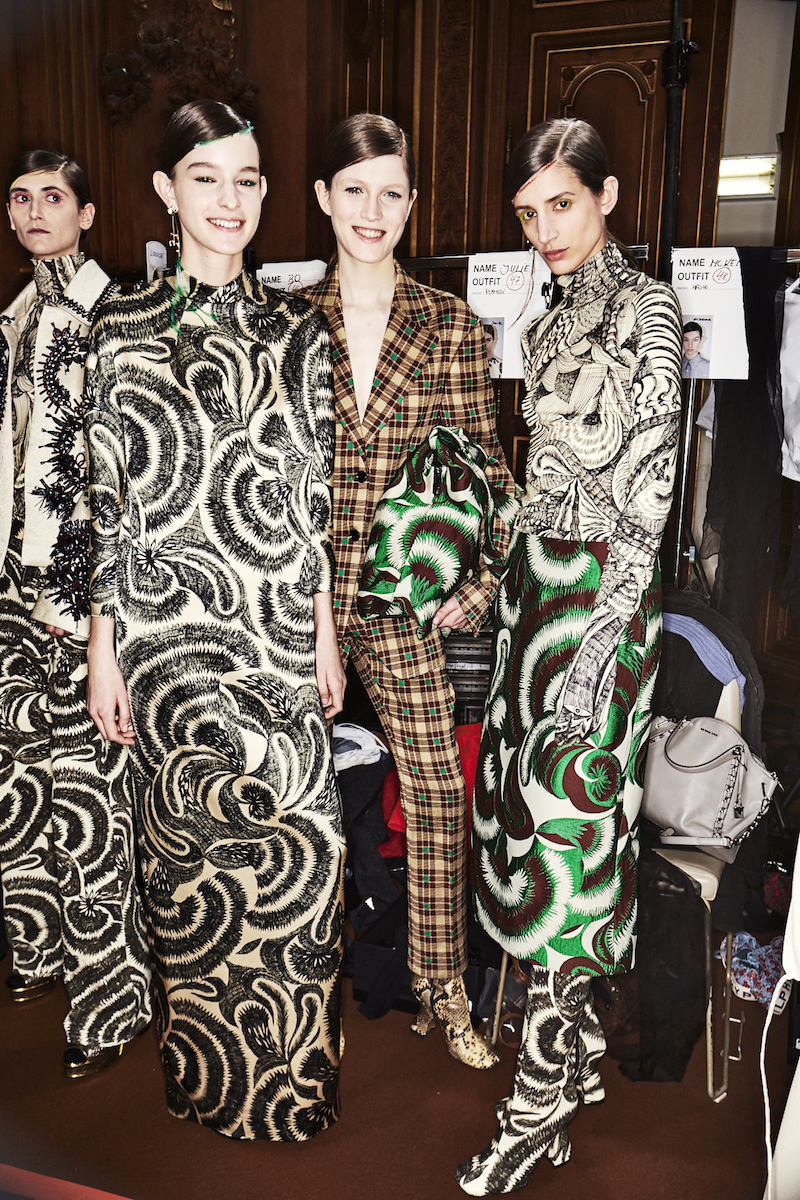 My WhatsApp has been abuzz with the news that Dries van Noten has sold a majority share of his company to Spanish luxury group, Puig.
Dries has famously said that he loves the size of his company, having independent control and isn't interested in vast expansion. He is respected for not pandering to the fast cycle of fashion and arguably, the appeal of his clothes is that they're designed with an individual point of view, they age with you and become part of your look. (My Dries snake boots have been my favourite wardrobe staple for 10 years.) This approach is the antithesis of many luxury brands who now operate a speedy cycle of frequent 'drops' and build highly commercial accessory and beauty divisions to cater for the insatiable thirst of today's luxury millennials.
And yet…
News broke yesterday that Dries has sold out to Puig, a Spanish luxury group that owns Jean-Paul Gaultier, Caroline Herrera, Nina Ricci and Paco Rabanne. Not Kering, not LVMH, not Richemont or any of the others. At the age of 60 and with no heir, you can't blame him for thinking about the future of his company now. By not going with the obvious (assuming they were interested – and why wouldn't they be?), he's exerting his independence and importantly, with the Puig deal, he stays on as chairman of his company.
Puig is very strong in fragrance and beauty and I wonder if there's a plan to build out the Dries van Noten beauty offer? His eye for colour and cult fragrance with Frédéric Malle (another 'wardrobe' staple in the DRG beauty closet) are well documented and are easy to visualise as a successful sub-division. The Chanel magenta lip by Peter Phillips from spring-summer 2013 (below) was a major make-up moment that season, and every collection produces an innovative beauty idea much documented by beauty editors. Could DVN colour cosmetics be on the cards? I think it's unlikely in the immediate future. But fragrance and an expansion of accessories are almost dead certs.

It's always interesting when a designer sells out to investors; it can all go horribly wrong (just ask Jil Sander and Tamara Mellon). All eyes will be on this deal, not least because so many fashion watchers are personally invested in the brand. Please don't ruin it, Puig!
Watch my review of the Dries van Noten AW18 show here and read about the Dries van Noten X Frédéric Malle fragrance here
WORDS: Disneyrollergirl/Navaz Batliwalla
IMAGES: Dries van Noten AW18 by Sonny Vandevelde (top); Dries van Noten SS13
NOTE: Most images are digitally enhanced. Some posts use affiliate links and PR samples. Please read my cookies and privacy policy here
CLICK HERE to get Disneyrollergirl blog posts straight to your inbox once a week
CLICK HERE to buy my book The New Garconne: How to be a Modern Gentlewoman