Tag Archives:
underwear
Posted on 24 May, 2013 by Disneyrollergirl
Trending for spring: boyfriend shorts, sheer-panelled skirts, barely-there bandeau tops… Um, not in my world they're not. On rotation in my wardrobe right now is the same thing I've been wearing since last September – an endless cycle of jumbo cardigans and polo necks, underpinned by a lifetime's supply of Hanro vests. Where would I be without my Hanros?
My go-to Hanro is the '1601' in black or white, made famous by Nicole Kidman in Eyes Wide Shut, but otherwise worn by thousands as a pretty spaghetti-strapped vest that works under any weight or sheerness of top. I wear mine under T-shirts, jumpers, silk shirts and sheer blouses. And if it does get properly balmy, you can wear one on its own too.
The adjustable-strapped V-neck vests (and short sleeve tops, my other Hanro addiction – seen on Kate Moss, above) are made in Switzerland from mercerised cotton, wool and silk. Some are trimmed with filigree embroidery still produced in Swiss factories. They're not cheap – the 1601 costs £29 for the cotton version – but they're beautifully made and absolutely last. Cost-per-wear wise, they're a very good investment.
[Images: Kate Moss by Corrine Day for Vogue]
Posted on 11 January, 2012 by Disneyrollergirl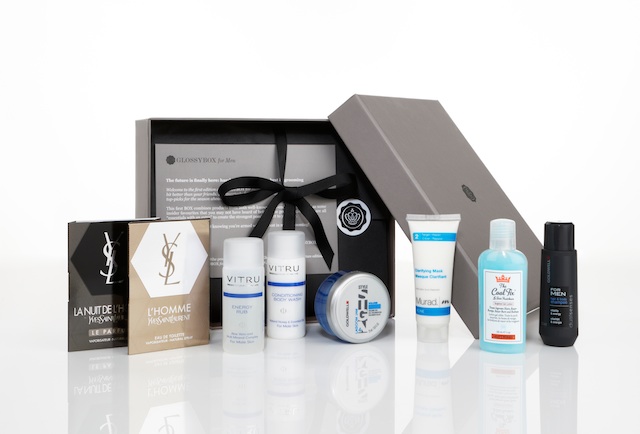 Before Christmas I wrote about the flurry of new 'subscription box' start-ups that are embracing the world of fashion and beauty on my blog for Glamour Magazine.
These are essentially clever curation services that deliver monthly 'care packages' to subscribers containing handpicked shoes and accessories (Stylistpick), beauty product miniatures (Glossybox) or no-brainer menswear items picked by a woman (Bombfell) to save you the time and bother of shopping or to give you a monthly 'surprise present' at a fairly affordable price. Continue reading →
Posted in

Beauty, Brands, Menswear, Online shopping, Retail concepts
Tagged

beauty, Bombfell, Glossybox, grooming, Man Packs, menswear, subscription services, underwear
2 Comments
Posted on 5 December, 2011 by Disneyrollergirl

More on Models Who Paint, Sasha Pivovarova has waved her watercolour brush over a capsule collection of undies and loungewear for Gap. I'm always on the hunt for pretty soft-cup bras in teeny sizes to wear under my growing collection of cream Equipment blouses and white Cos shirts. So far I've had a bit of success with Cos and Myla and I have my eye on some eye-popping Deborah Marquit. I'll definitely be giving Pivovarova's fairytale print bra a whirl – it's 100% silk, comes with matching bottoms and is available in Gap stores.
Here's Pivovarova in another piece from the collection, photographed by husband Igor Vishnyakov 'while they relaxed in Bali'. As you do…