Tag Archives:
Jeff Koons
Posted on 20 October, 2013 by Disneyrollergirl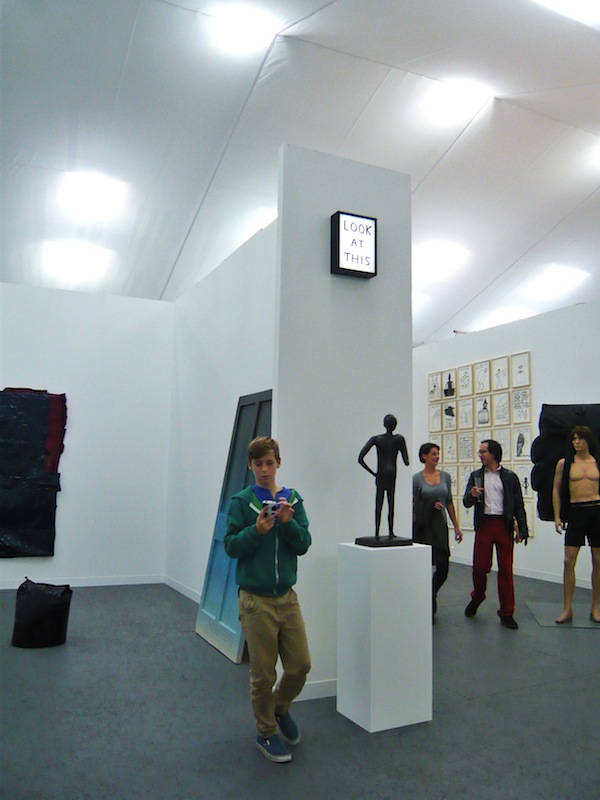 Note to self: next time you visit Frieze, allow a whole day, if not two. My half day allocation wasn't nearly enough once I had factored in a one-hour talk by photographer Stephen Shore. Continue reading →
Posted on 19 December, 2012 by Disneyrollergirl
Years and years ago I bought a photo book by Alexander Liberman called The Artist In His Studio (it's out of print but you can still find it on Amazon and eBay). I was (and still am) a bit obsessed with artists and their paraphernalia.
In this month's US Vogue, Annie Liebovitz has produced her mini-version, featuring the studios of Jeff Koons, John Currin and Jasper Johns. I loved the accompanying interviews and the close-up of Jasper Johns' charcoals and pastels. I definitely think she should do a follow up to the Liberman book.
On a side note, another publication that offers regular peeps into artists' studios, and writers' abodes, is Apartamento. I've just finished reading the last issue which featured the bookseller Conor Donlon and the writer Duncan Fallowell (below) who has every nook of his atelier stuffed with books. I can't decide if this is heaven or hell…
Posted in

Art, Books, Magazines, Photography
Tagged

Alexander Liberman, Annie Liebovitz, Apartamento, artists, Conor Donlon, Jasper Johns, Jeff Koons, magazines, Vogue
Leave a comment